Do you know any impressive facts about Yellowstone National Park? You will after you read this blog post. On March 1st, 1872 Yellowstone National Park was established by the US Congress and signed into law by President Ulysses S. Grant. This monumental moment created the first national park in the United States and possibly the 1st national park in the world. Today, Yellowstone National Park is one of the most incredible natural wonders in the world - and it's just down the road from Big Sky, Montana. Below you'll learn some impressive facts about Yellowstone National Park. Feel free to share with your friends and family and be sure to enjoy the park!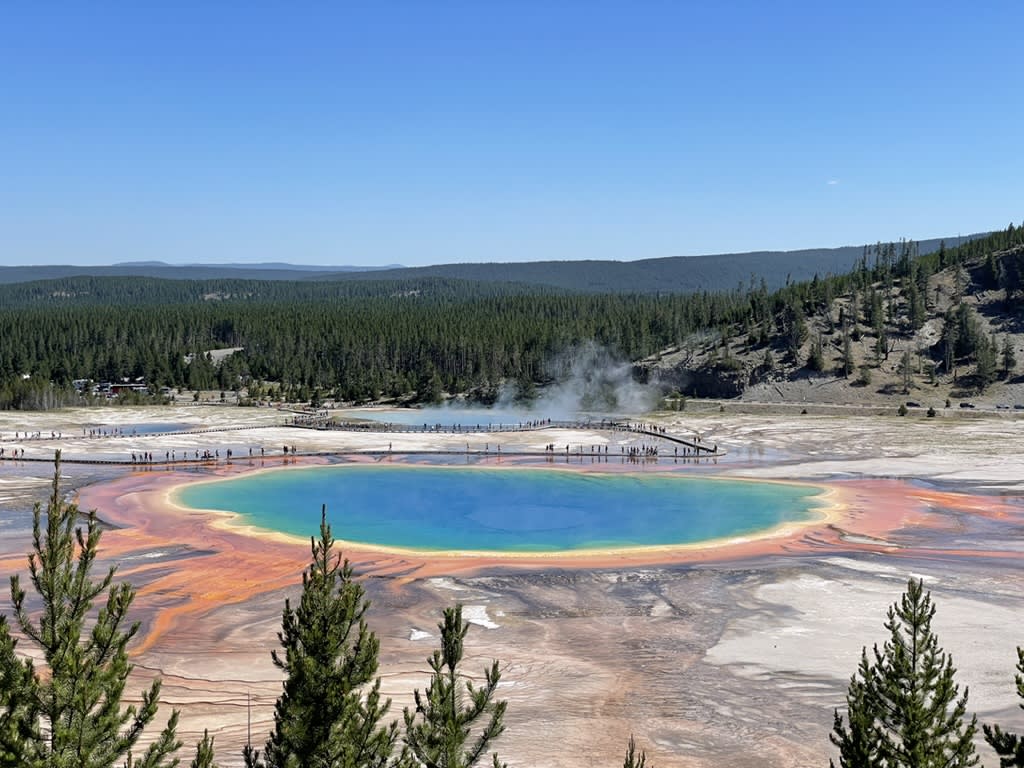 Now let's take a look at some impressive facts about Yellowstone National Park:
Yellowstone measures 3,472 square miles (8,991 square kilometers). That's about 2,221,766 acres. From north to south it is 63 air miles and east to west it is 54 air miles. That's bigger than both Rhode Island and Delaware.
YNP is located in 3 states: 96% in Wyoming, 3% in Montana, and 1% in Idaho.
The elevation ranges from 5,282' at Reese Creek to 11,358' at Eagle Peak. That's a 6,076' difference.
Yellowstone covers a huge area. About 5% of the park is covered in water, 15% by grassland, and 80% by forests.
Temperatures in the park can vary tremendously. The record high temp was 99ºF (37ºC) at Mammoth Hot Springs in 2002. The record low temperature was -66ºF (-54ºC) at Riverside Station at the West Entrance in 1933. That's a 165º difference!
Yellowstone is home to more than 10,000 hydrothermal features. The four types of thermal features are hot springs, mud pots, steam vents and geysers.
More than half of the world's geysers are located in Yellowstone. There are over 500 active geysers in the park. The largest geyser is Norris Geyser Basin. The tallest geyser is Steamboat Geyser.
With an average depth of 138 feet, a max depth of 430 feet, and a surface area of 131.7 square miles, Yellowstone Lake is the largest high-elevation lake in North America.
The park sits on top of an active super volcano that last erupted about 640,000 years ago. One of the world's largest calderas is located in YNP. It measures 45 x 30 miles.
Between 1000 and 3000 earthquakes are recorded in the region annually.
Yellowstone boasts 290 waterfalls.
An abundance of wildlife calls Yellowstone home. There are 67 species of mammals, 285 species of birds, 16 species of fish, 7+ aquatic invasive species, 5 species of amphibians, 6 species of reptiles, and 2 threatened species (Canadian lynx & grizzly bears).
The flora and fauna of Yellowstone is impressive too. The park features 9 species of conifers (over 80% of forest is lodgepole pine), 1000+ native flowering species, 225 invasive plants, and 186 species of lichen.
The Nez Perce Trail, one of the National Historic Trails, travels through the park.
Yellowstone can be accessed via 5 park entrances - the West Yellowstone entrance is closest to Big Sky.
There are 466 miles of roads, 15 miles of boardwalk, 92 trailheads, 301 backcountry campsites, and roughly 1000 miles of hiking trails.
Yellowstone sees about 4 million visitors per year. About half of all visits occur in June, July, and August.
Human visitors in the park date back over 10,000 years. The 1st non-native visitor was likely John Colter, who was at one point part of the Lewis and Clark expedition.
Prior to the creation of the National Park Service, Yellowstone was run by the US Army.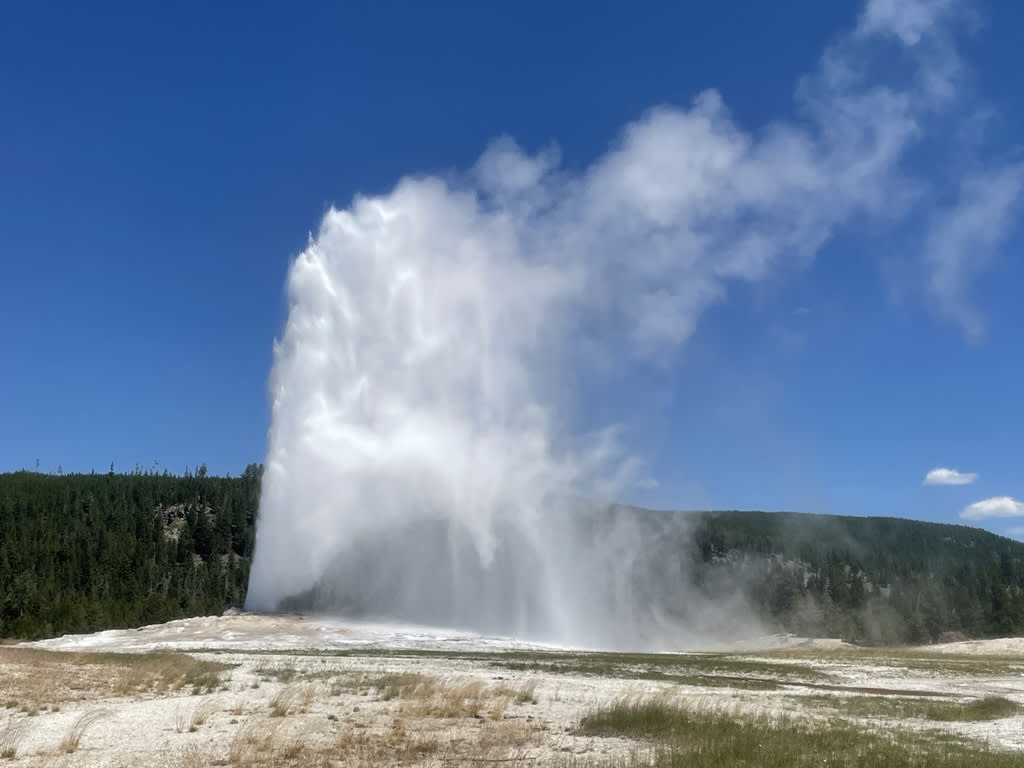 I highly encourage you to learn more about Yellowstone National Park at NPS.gov. Or better yet, plan a trip to Yellowstone National Park while you're in Big Sky, Montana. The official border of the park is about 15 miles south of town and the west entrance at West Yellowstone is about an hour away. Whether you go for a day trip or a multi-day trip, it's totally worth it. If you're planning a visit Yellowstone, check out the GyPSy Guides app. It's like having your very own personal tour guide in the car with you. Hopefully these facts about Yellowstone National Park will impress your friends and family. I hope you respect, appreciate, and enjoy Yellowstone National Park. It's a pretty special place and it's essentially right in Big Sky's backyard.