Are you planning a visit to Big Sky Country? Why not enhance your Big Sky experience by visiting one (or all) of these cool museums near Big Sky, Montana?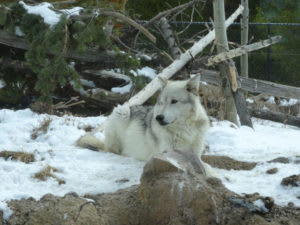 The museums near Big Sky offer an incredible opportunity to get an inside look at the history, culture, geology, and scientific importance of the Big Sky and Yellowstone regions. Every museum featured on the list below provides a unique glimpse into Big Sky's backyard.
Whether you're interested in dinosaurs, wildlife, geology, Yellowstone, or local history, there's a museum that you'll enjoy. While there is only one museum in Big Sky that's featured on this page, most of the other museums and/or visitor centers are all located in nearby Montana towns or within Yellowstone National Park.
You can access these museums in a day trip from Big Sky or while using Big Sky as your basecamp to explore the Greater Yellowstone region. I highly encourage you to visit these museums near Big Sky, Montana. They will truly make you appreciate this magical corner of the world.
Discover these 13 cool museums near Big Sky:
Which of these museums near Big Sky will you explore first? Below you can find a map highlight the location of these museums. Hopefully it will help you plan your museum visits to maximize your Big Sky experience.