One of the things that makes Big Sky, Montana such a special place is the community. Throughout the calendar year there are numerous Big Sky events that bring people together. This page shines the spotlight on the annual Big Sky events that you don't want to miss.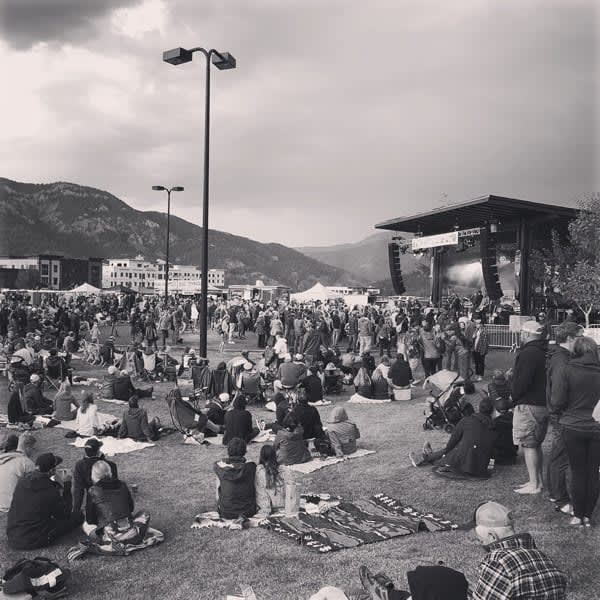 Below we highlight fun Big Sky events that happen every year. There are no exact dates listed on any event as the dates shift from year to year. Whenever possible, there is a link where you can find more information.
Ideally, this list will help you plan your Big Sky schedule or inspire your next trip to Big Sky. I encourage you to make a point of attending these Big Sky events this year. As Warren Miller says, "If you don't do it this year, you will be one year older when you do." I hope to see you out and about in Big Sky soon!
Mark your calendars for these annual Big Sky events:
SnoBar – January
TEDxBigSky – January
BSSA Best In The West Showdown – February
Big Sky Big Grass – Winter Season
Snowshoe Shuffle – March
Shedhorn Ski Mo – March
F3T Fly Fishing Film Tour – March
Headwaters Spring Runoff – March/April
Dummy Jump – Winter Season
Pond Skim – Closing Day at Big Sky Resort
Farmer's Market – June to September
Music In The Mountains – June to September
Gallatin River Fly Fishing Festival – June
4th Of July Festival – 4th Of July
Parks & Trails Annual Gala – Summer
Kids Adventure Games – Summer
Big Sky PBR – July
Big Sky Biggie – August
Brewfest – Summer
Big Sky Art Auction – Summer
Big Sky Artisan Festival – Summer
Vine & Dine Food & Wine Festival – Summer
Classical Music Festival – August
Montana Shakespeare In The Parks – Summer
Moonlight Music Festival – August
The Rut – August/September
Mountainfilm On Tour – September
Haunted Peaks Halloween Festival – October
Turkey Trot – Thanksgiving
Christmas Stroll – Early December
Are there other annual Big Sky events that didn't make this list? Most likely. And as Big Sky continues to grow and thrive as a mountain town, I'm sure new and exciting events will be added to this list too. See you soon!