What Is The Highest Mountain In The Madison Range?
The highest peak in the Madison Range of Montana is 11,316-foot Hilgard Peak. Located in the Taylor Hilgard unit of the Lee Metcalf Wilderness in the southern Madison Range, this remote summit is one to add to your peak bagging bucket list.
The Madison range is the westernmost section of the Greater Yellowstone Ecosystem. This wild mountain range stretches roughly 80 miles north to south from West Yellowstone to Bozeman. The range is flanked by the Gallatin River to the east and the Madison River to the west. Big Sky, Montana is situated in the middle of the range.
Meriwether Lewis of the Lewis and Clark expedition named the range in 1805. He named these mountains after US Secretary of State James Madison, who later went on to become the 4th President of the United States.
The mountains of the Madison Range are wild and rugged. The majority of the range is part of the Beaverhead-Deerlodge National Forest or the Gallatin National Forest. Within the mountain range, nearly 250,000 acres are protected as part of the Lee Metcalf Wilderness.
Hilgard Peak Quick Facts:
Mountain Range: Madison Range
Elevation: 11,316-feet | 3451-meters
Lat/Long: 44.91640°N / 111.4597°W
First Ascent: 1948
Established in 1983, the Lee Metcalf Wilderness is made of four separate wilderness units: Bear Trap Canyon, Spanish Peaks, Monument Mountains, and the Taylor Hilgard Unit. Located deep within the Taylor Hilgard Unit is Hilgard Peak.
Sitting at 11,316′, Hilgard Peak is the highest peak in Montana outside of the Beartooth Range. According to Select Peaks by Tom Turiano, Hilgard Peak was named after geologist Professor E.W. Hilgard who used the peak as a triangulation station for the Hayden Survey in 1877 and 1878. The name Hilgard Peak was first included on a map in 1923.
Due to its location deep in the wilderness, Hilgard Peak was first climbed on Memorial Day in 1948. Hilgard Peak can be approached from numerous different approach points, but the most popular entry point for peak baggers is via the West Beaver Creek Trailhead. This route is rated Grade III Class 4+. It's a beautiful summit if you have the skill set to reach this remote peak.
Here's a quick summit panorama video from the highest mountain in the Madison Range:
Here are a handful of photos of the highest mountain in the Madison Range: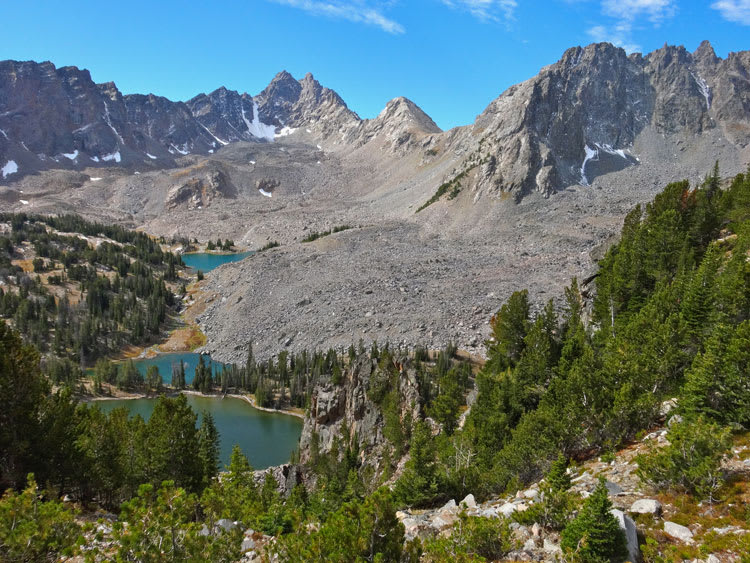 Hilgard Peak (Left) Dutchman Peak (Right) Photo: MountainJourney.com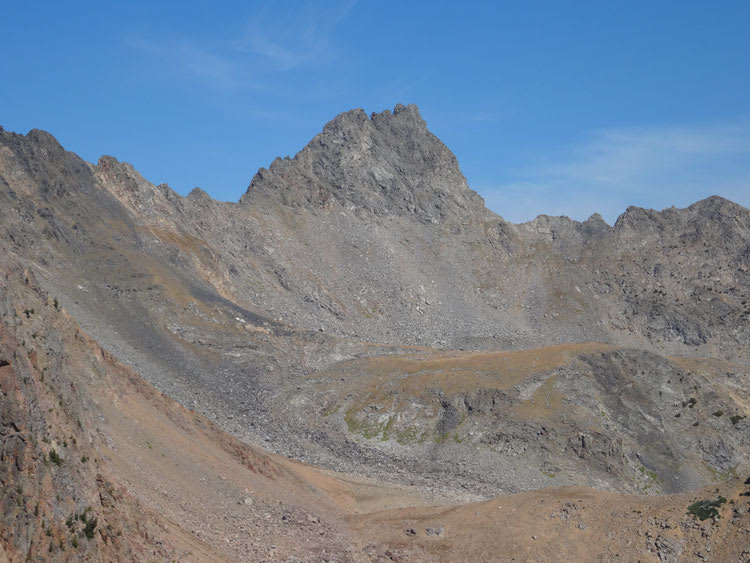 Hilgard Peak | Photo: MountainJourney.com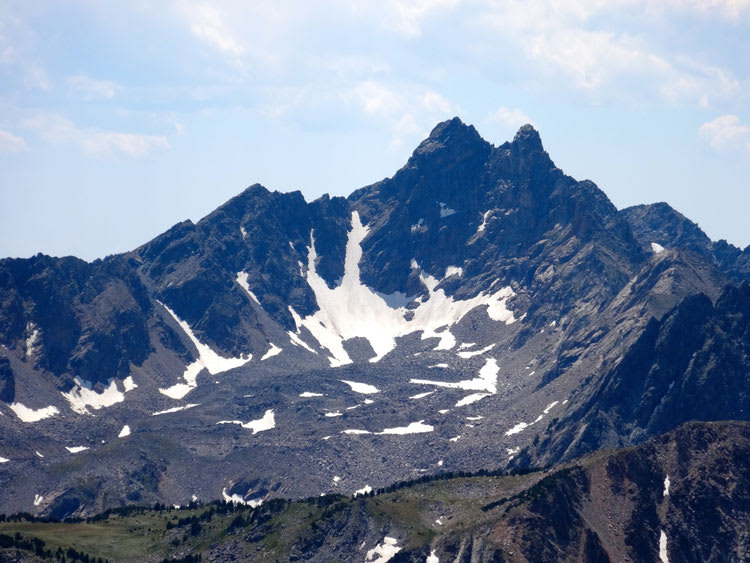 Hilgard Peak | Photo: MountainJourney.com
Here is the Google Map highlighting Hilgard Peak:
If you want to climb the highest mountain in the Madison Range, come and visit Big Sky. It's the perfect base camp to explore the endless mountains of SW Montana.