6 Reasons Why Moonlight Basin in Big Sky, Montana Is Your Ideal Real Estate Destination
If you've ever dreamt of owning a piece of mountain paradise, look no further than Moonlight Basin in Big Sky, Montana. This members-only community features a vast 8000 acre landscape that delivers the ultimate mountain experience.
As a potential buyer, you're likely seeking not just a home but an exceptional mountain lifestyle. In this blog post, we'll explore six compelling reasons why Moonlight Basin should be at the top of your list when considering mountain town real estate.
Unparalleled Natural Beauty: Moonlight Basin is a haven of natural beauty. Imagine waking up to the breathtaking vistas of snow-capped peaks, pristine forests, and clear, mountain-fed streams. The Big Sky area offers some of the most stunning landscapes in the United States, and owning a property here means you'll have a front-row seat to these awe-inspiring views every day as well as access to an abundance of public land.
World-Class Outdoor Recreation: For outdoor enthusiasts, Moonlight Basin is a dream come true. In the winter, you'll have direct access to the world-renowned Big Sky Resort's ski slopes, offering some of the best skiing and snowboarding in the country. In the summer, the opportunities for hiking, mountain biking, fly-fishing, and more are boundless. Whether you seek adventure or tranquility, Moonlight Basin provides the perfect backdrop.
Long Term Plan: Montana's real estate market has seen a steady upward trajectory in recent years, and Moonlight Basin is no exception. Buying property in this area not only allows you to own a piece of this natural wonderland but also presents an opportunity to be a part of a growing mountain community. Please reach out to learn more.
Exclusive Amenities: Moonlight Basin offers a range of exclusive amenities designed to enhance your quality of life. The Moonlight Club membership offers access to the LakeLodge, Moonlight Lodge, outdoor activities, high end restaurants, countless social events, and more. Golf members also have access to a private Jack Nicklaus Signature Golf Course. These amenities elevate the Moonlight Basin lifestyle to a level of luxury and convenience that few places can match.
Peaceful and Private Lifestyle: If privacy and fresh air are high on your list of priorities, Moonlight Basin delivers. The spacious properties are thoughtfully designed to offer a sense of solitude without compromising on access to essential amenities and services. Here, you can live the mountain lifestyle while still being part of a vibrant and welcoming community of like-minded individuals who share your love for the outdoors.
Real Estate Opportunities – Moonlight Basin offers a wide range of real estate opportunities for all sorts of buyers from around the world. Whether you're looking for the ultra-luxury experience of One&Only Moonlight Basin, a cozy cabin, a slopeside home, large acreage legacy property, residence style condo, or something in between, we can help you locate your ideal property within Moonlight Basin.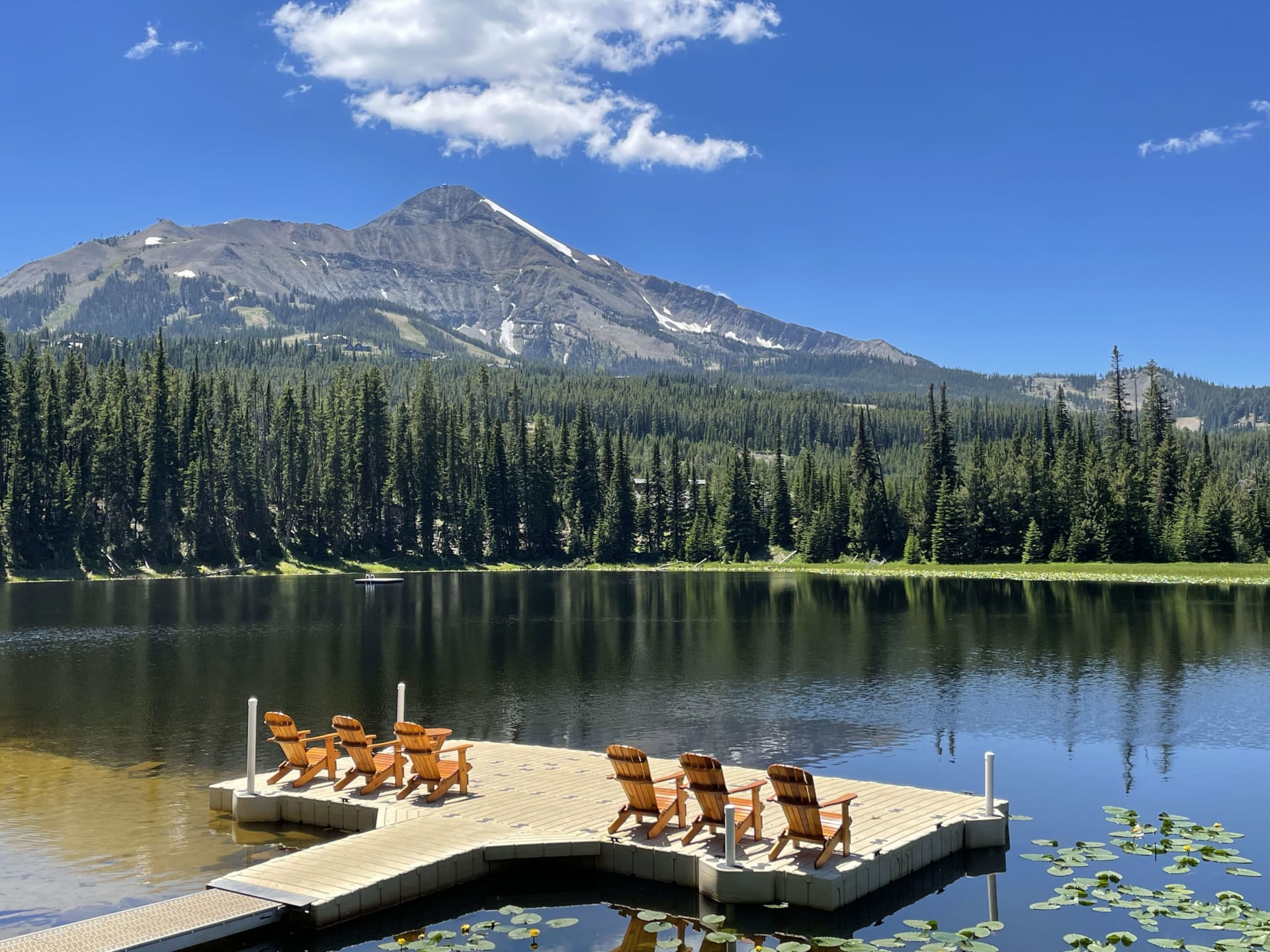 Moonlight Basin in Big Sky, Montana, isn't just a place to buy real estate; it's a place to live your dreams. With its stunning natural beauty, year-round recreational activities, investment potential, exclusive amenities, and peaceful atmosphere, Moonlight Basin offers an unmatched lifestyle experience. Whether you're looking for a vacation home, a year-round residence, or an legacy property, Moonlight Basin has it all. Don't miss your chance to become part of this extraordinary community in SW Montana. Contact us today to explore the available real estate options and start living the life you've always imagined.
Do you want to learn more about Moonlight Basin real estate? Let's connect to discuss your real estate goals. Email Me Now