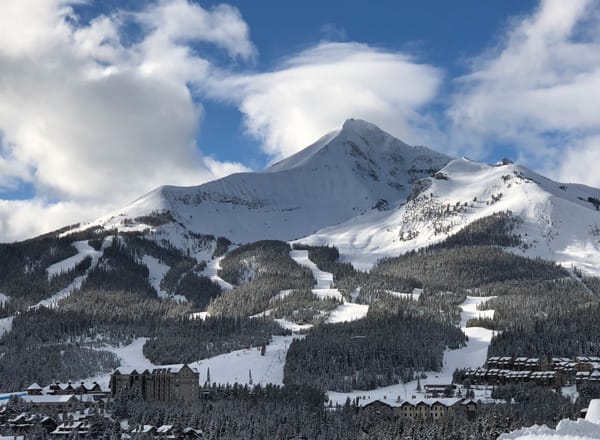 13 Groomed Runs At Big Sky Resort That You Need To Ski
Do you love skiing groomers? There's no shortage of perfect corduroy at Big Sky Resort. If you're searching for the best-groomed runs at Big Sky Resort, we're here to shine the spotlight on a few of our favorite groomers.
No matter what level of skier you are, there's something fun about skiing groomers. Whether you're practicing technique, seeking the perfect carve, or you're just out for a rip, the groomed runs at Big Sky Resort are definitely top-notch.
If you love fun & friendly groomers, don't miss these 13 groomed runs at Big Sky Resort:
Sacajawea – Green Run
Cinnabar – Green Run
Mr. K – Green Run
Ponderosa – Blue Run
Sunlight – Blue Run
Elk Park Ridge – Blue Run
Ice House – Blue Run
Ambush – Blue Run
Upper Morning Star – Blue Run
Lobo – Blue Run
Elkhorn – Blue Run
Lookout Ridge – Blue Run
Meriwether – Blue Run
Now let's make one thing clear. If you're looking for groomed runs at Big Sky Resort, you're going to be skiing greens and blues. As a general rule, Big Sky does not typically groom black runs. But don't worry, even with just green and blue groomers to choose from, you'll still have plenty of fun terrain to choose from.
Another thing to point out is that Big Sky does their grooming after the ski day and throughout the night. They don't groom during the ski day, so there's no chasing the grooming machines around the mountain in search of perfect corduroy.
If you're keen to ski groomers, you can find what runs were groomed via the Big Sky app, the BigSkyResort.com website, or by grabbing a grooming report from convenient base area locations. The trails that are groomed each day may vary, so it's a good idea to do a bit of homework before you hit the slopes.
The groomed runs at Big Sky Resort are some of the best groomers you'll ever ski. And I think we can all agree that skiing groomers is good old fashioned fun.
Please remember to ski and ride responsibly!